When you need that little sweet- this is it! No weird aftertaste- outstanding flavor-I pop one of these in my mouth and that overwhelming craving for a "sweet" is satisfied!!!
— Michelle M
I absolutely love these caramels! They are amazing. I don't notice any weird aftertaste, and the flavor is rich...
I've been attempting to lower my sugar intake and I refuse to use items with sucralose or other artificial sweeteners. My 6-year-old has tried these and liked them as well. I will definitely be trying more flavors.
— Melissa
These sugar free caramels are just as good as their sugared cousins, in fact you won't even miss the regular kind, these have the chewy softness and taste you look for in a caramel! Good going!
— Claire
I was skeptical not going to lie, but the second I bit down my mouth exploded with sweetness. These are now my absolute favorite caramels! I have the biggest sweet tooth and if I could eat as much sugar as I wanted I would in a heartbeat but that's not healthy. These are definitely a better choice when you want to fix that stubborn sweet tooth every now and then. I just started keto so it's been tough not being able to eat my beloved chocolate, but these caramels right here fix that and I love how keto friendly they are!!!!! I can't wait for my husband to try these! 
— Katie
Our Story
As a dentist with a serious sweet tooth, Dr. Jenny was disappointed with the taste of sugar-free candies. In the search to find something delicious and healthy, she and her husband Tom began experimenting in their home kitchen.  Countless batches later, they created the perfect combination of natural ingredients and amazing flavors.
Read our story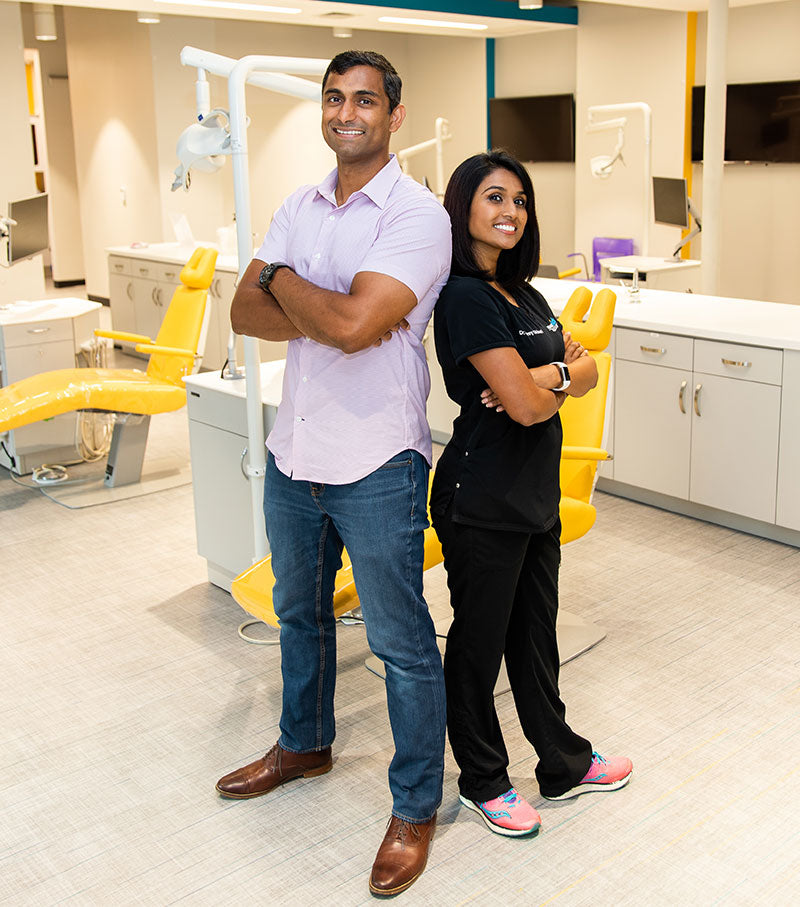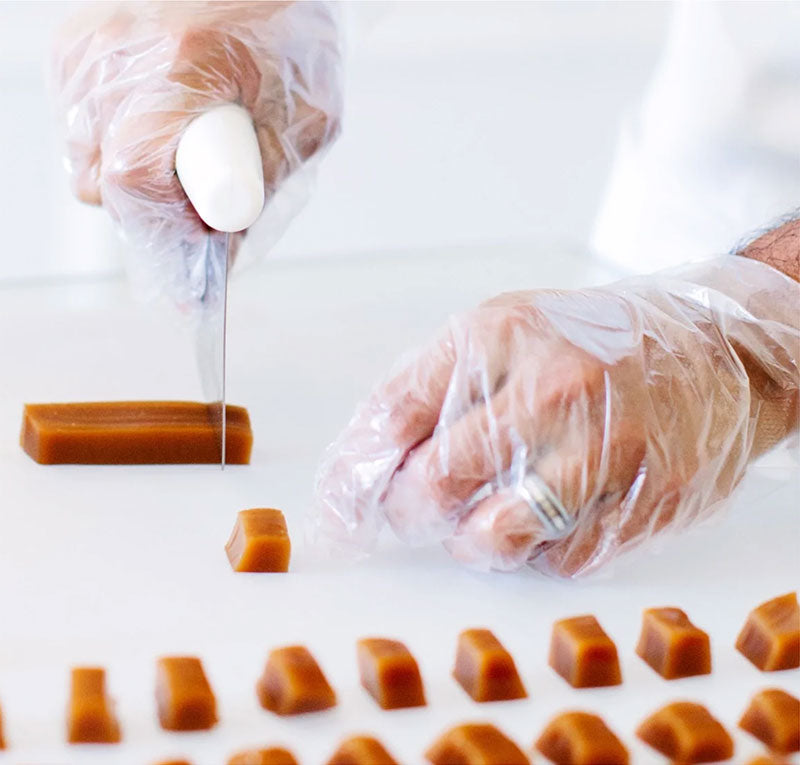 Crafted in partnership with a top 10 pastry chef.
Chef Michael Laiskonis, a recipient of the James Beard Foundation Outstanding Pastry Chef Award and twice named one of the "10 Best Pastry Chefs in America," helped perfect all of our recipes.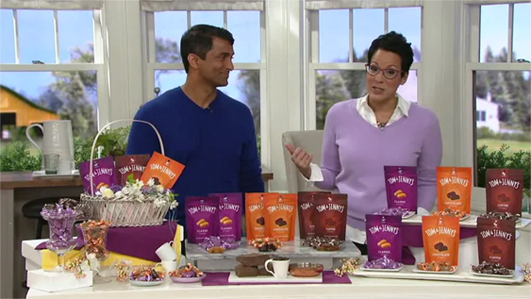 featured on qvc
Our caramels sold out on QVC in just 12 minutes! Try the caramels everyone is talking about!
Shop now
Collapsible content
Read Full Transcript

Title: Get to know Tom & Jenny's caramels!

Hey, everyone.

I'm dr. Jenny

I'm a dentist, and I see thousands of patients right here in this clinic, and I just like them.

Love sweets.

They make me so happy.
And I wanted to look for something better for them, something that was sugarfree.

But everything we found was artificial.

Ingredients didn't taste right, so we created our own.

That's right.

So Tom and Jenny was born in our home kitchen, where we cooked 200 test batches to come up with
these decadent flavors.

And the secret we found was using real ingredients, like fresh milk that had never been powdered.

And we've got five indulgent flavors.

Here are classic chocolate, coffee, ginger, and spicer.

All soft caramels.

And best of all, each caramel is only two 5 grams of net carbs and 20 calories of food.

Now we have two little girls with lots of allergies, and we made this better.

That's right.

We're nuts free, gluten-free, soy free sugar-free.

And on top of that, they're keto friendly and no weird after taste from a sugar free yes.

And they're tooth friendly.

So we can't wait for you to try this at home, because life is better suited.
Choosing a selection results in a full page refresh.

Opens in a new window.