Subscription details

How subscriptions work

Products are automatically delivered on your schedule. No obligation, modify or cancel your subscription anytime.
View full details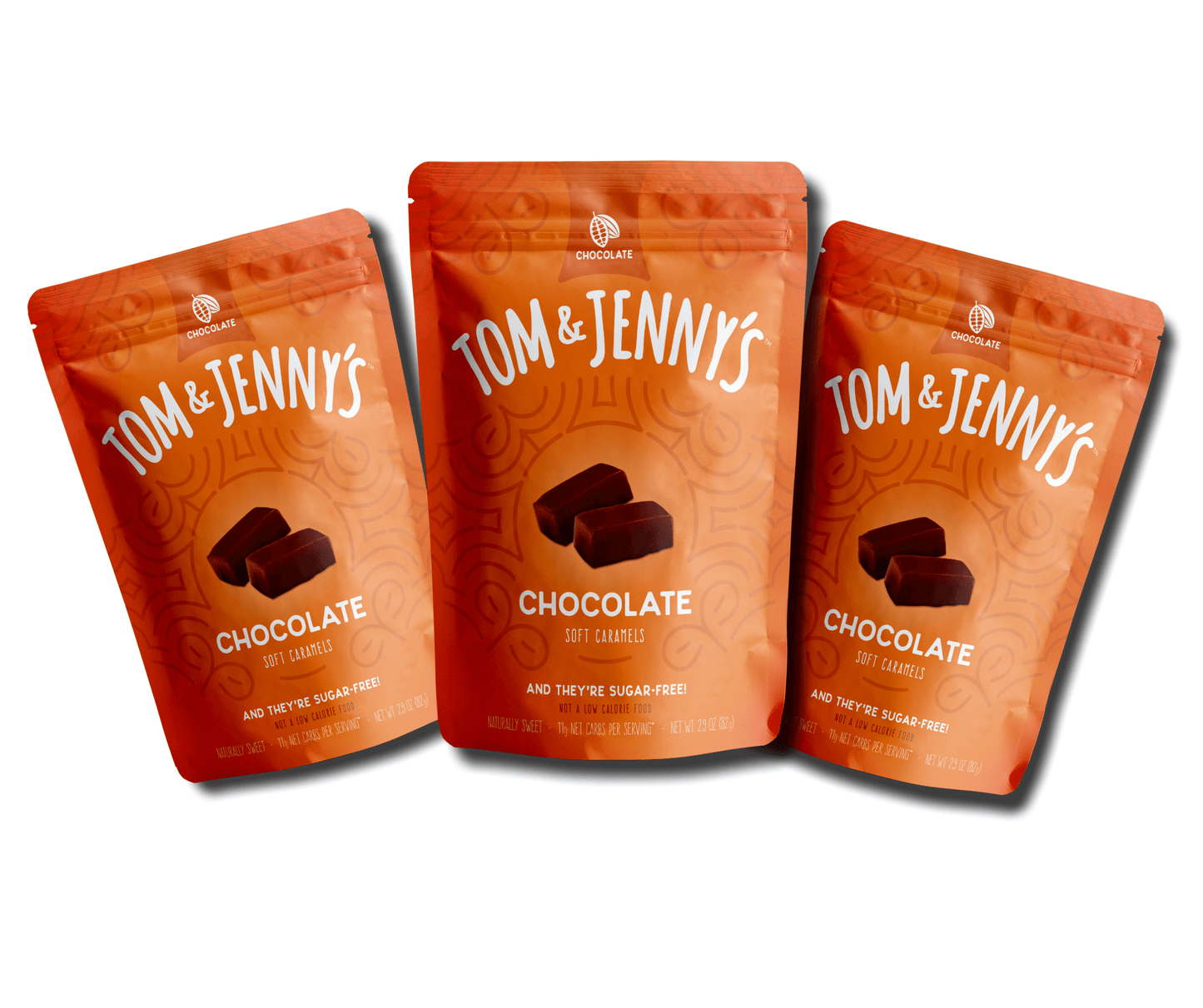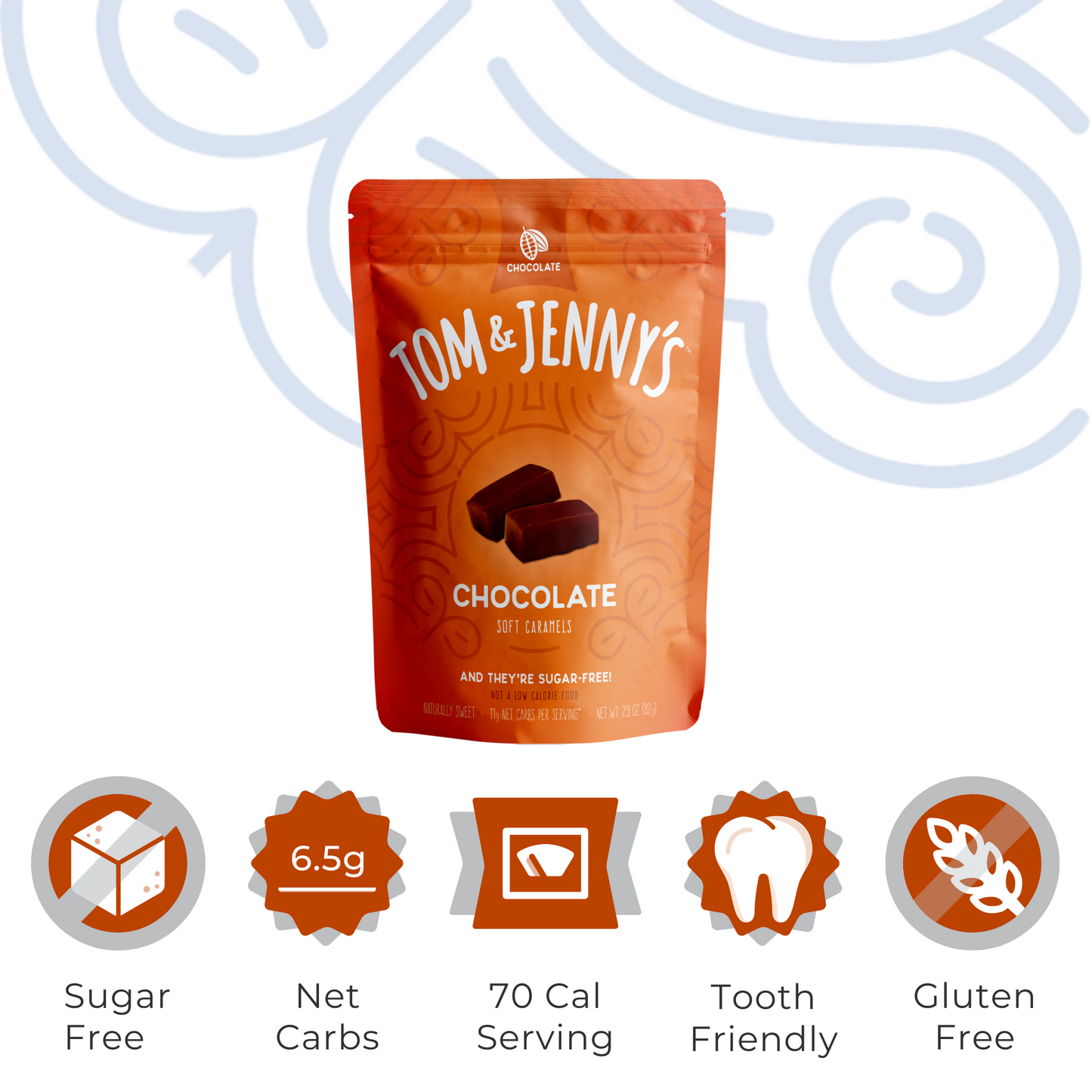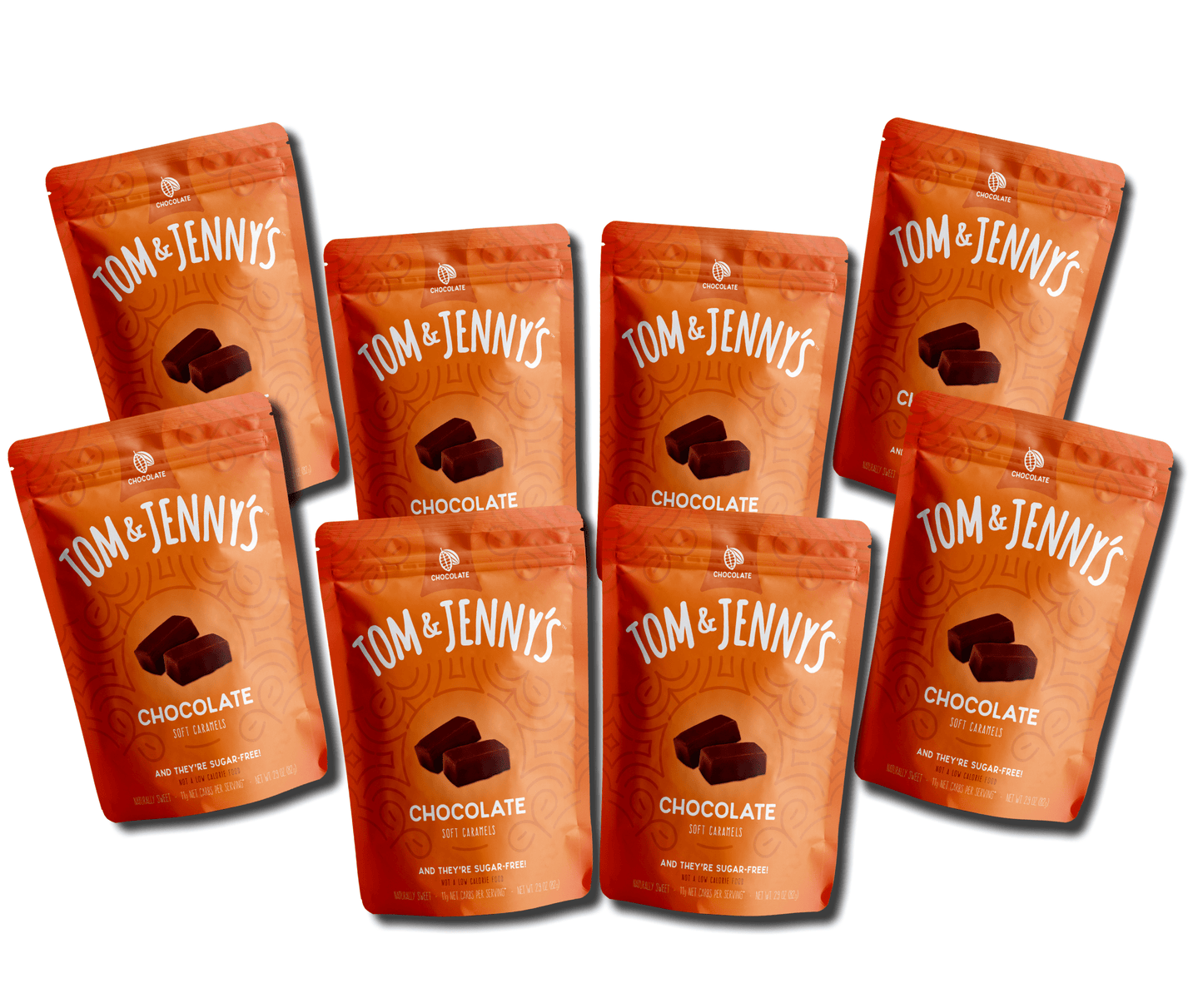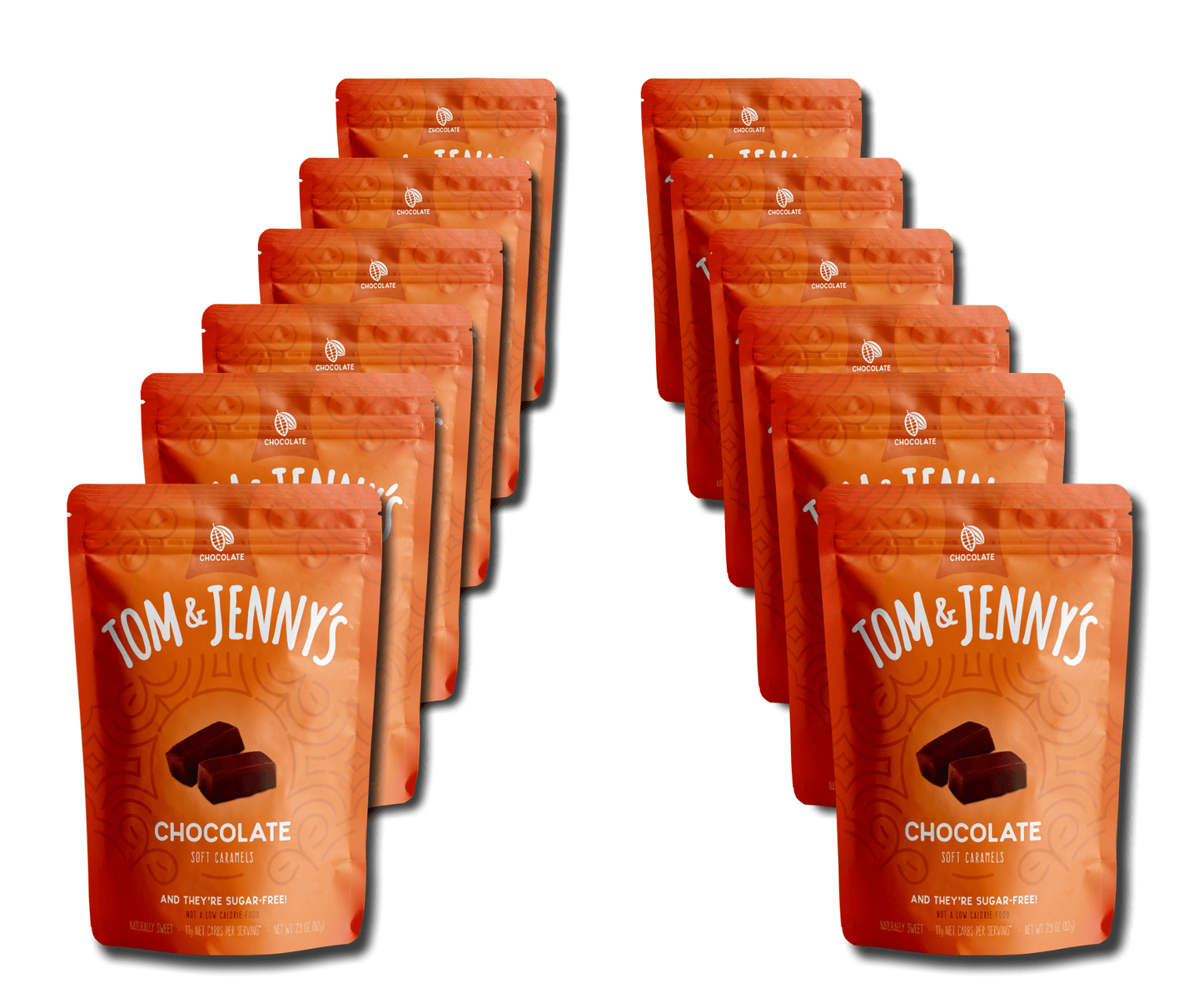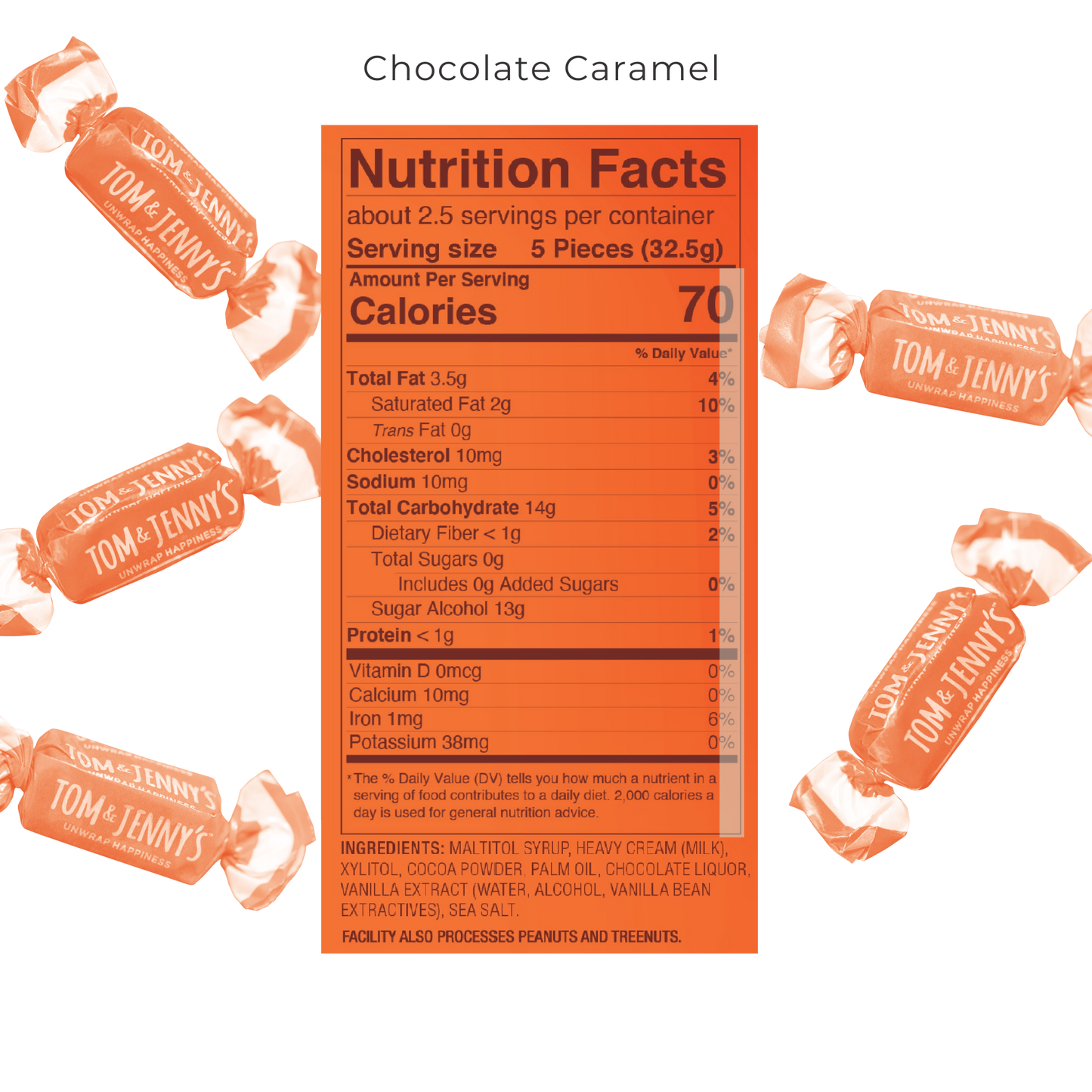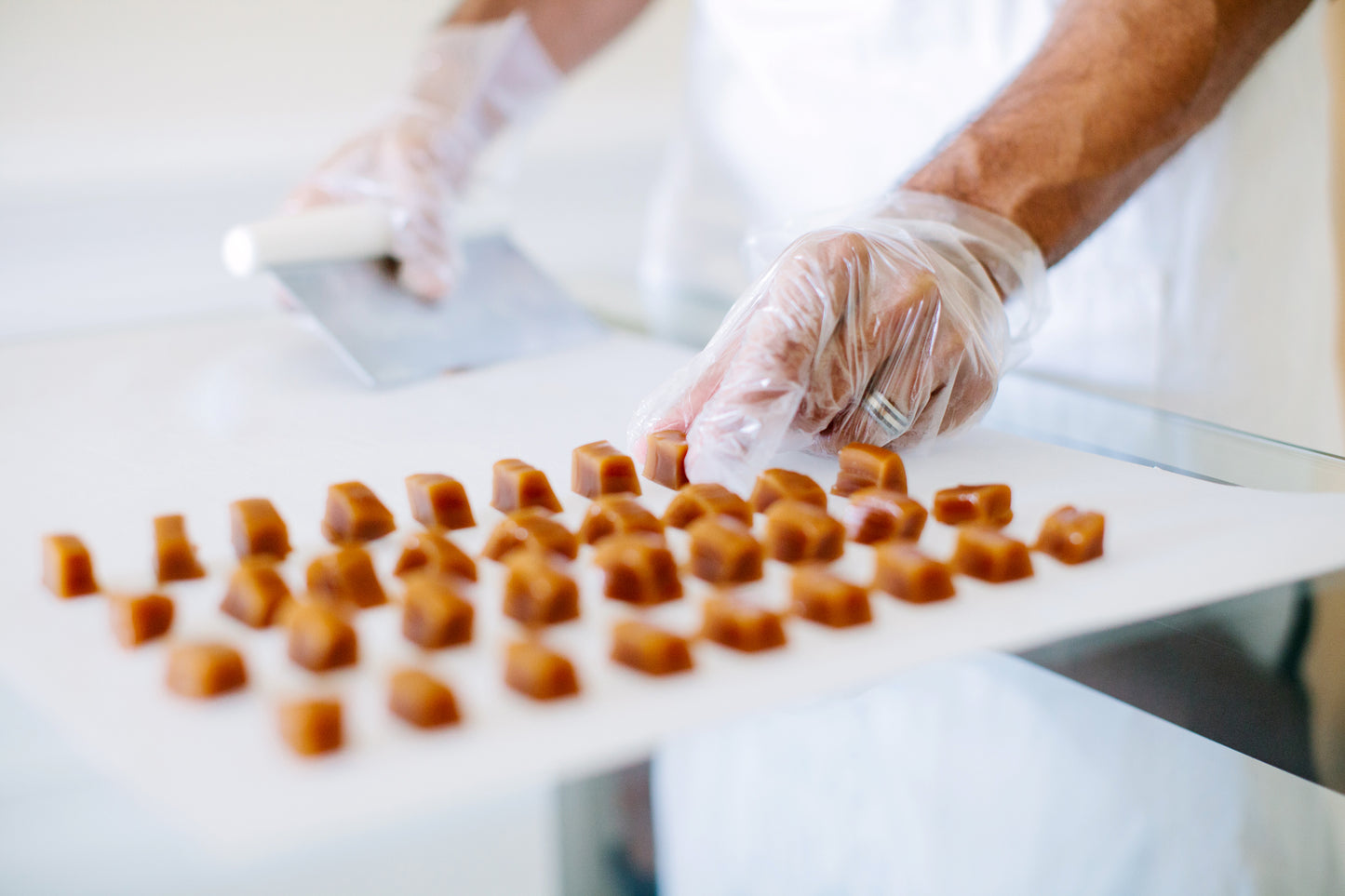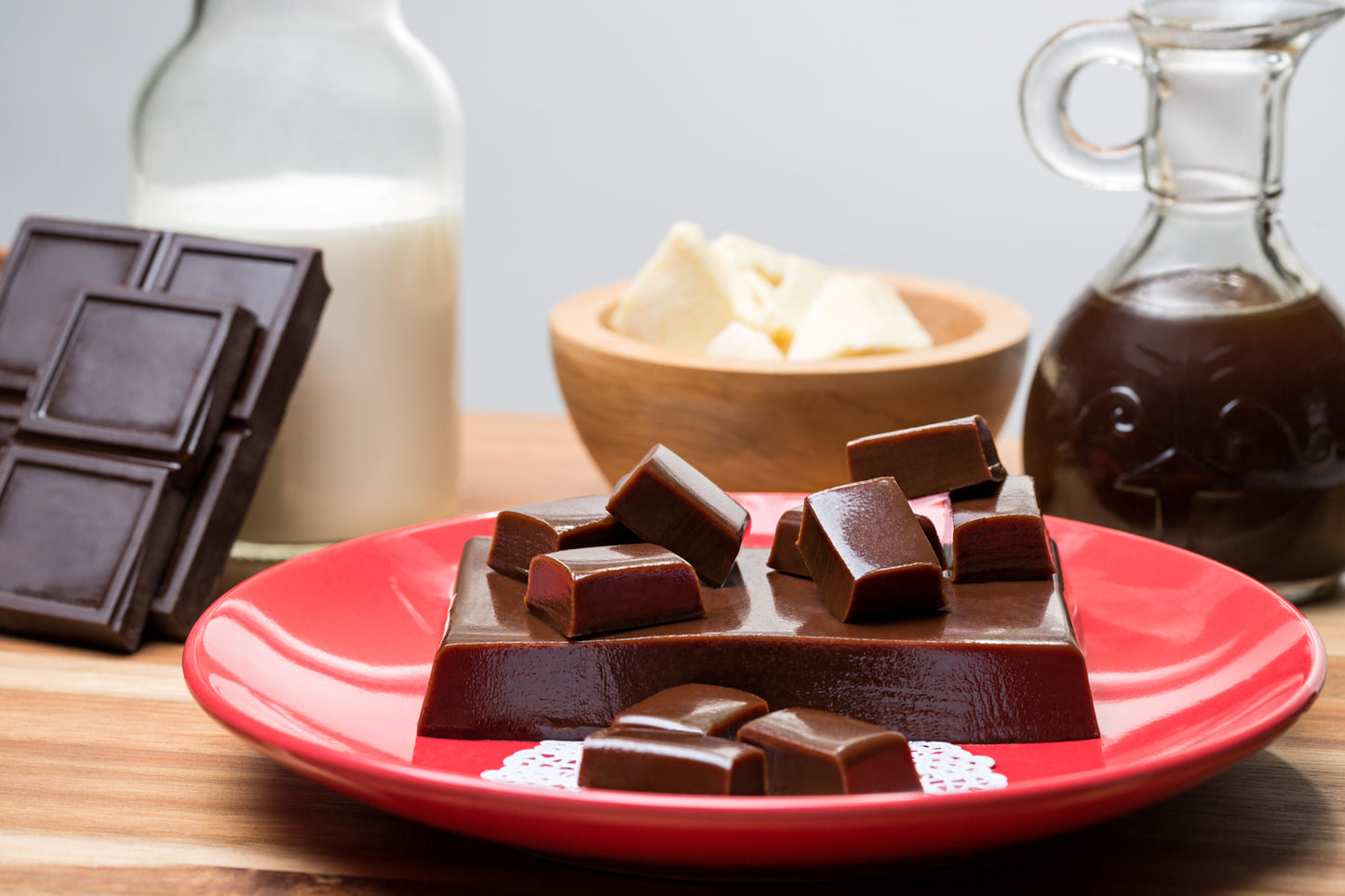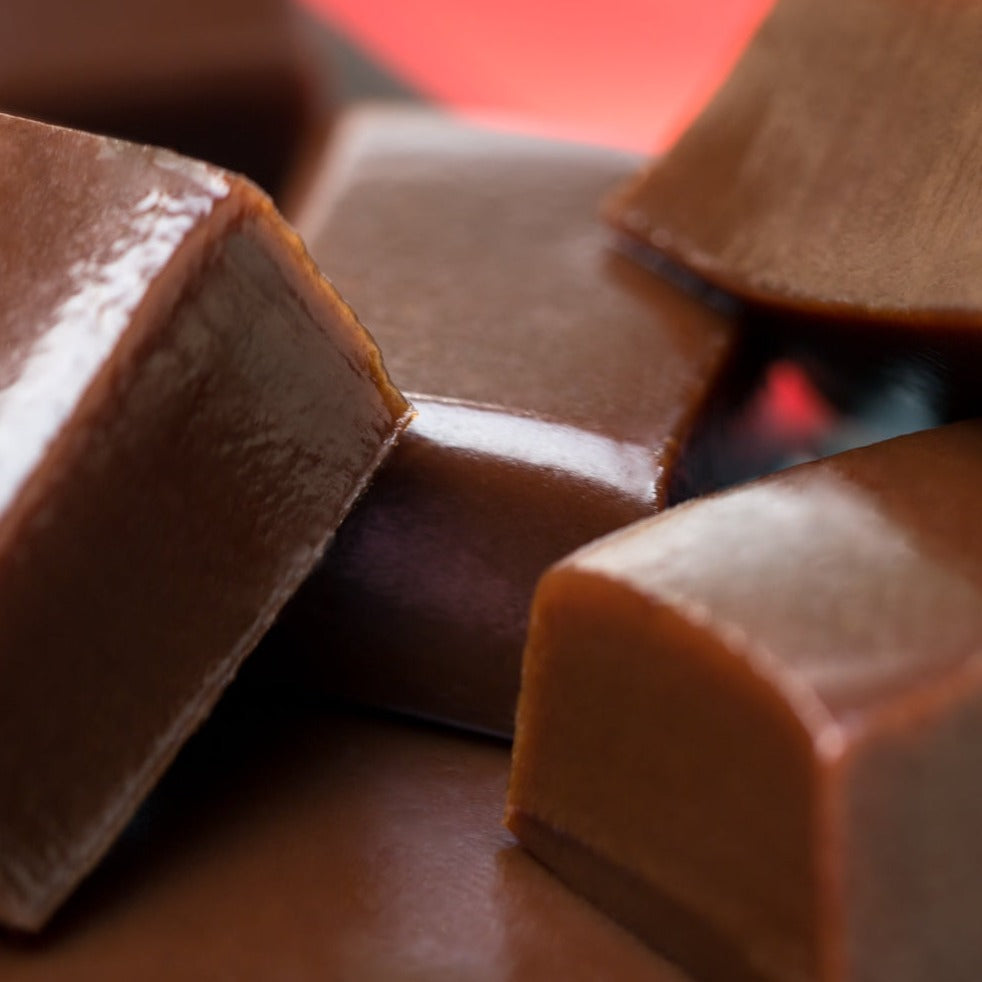 Product Description
Delectable soft caramels, created by a dentist to taste great and reduce the risk of cavities, with no sugar, no gluten, no corn syrup, no nuts and nothing artificial! Each 2.9oz bag contains at least 13 delectable pieces of caramel. Just 100 calories and under 12 grams of net carbs per five pieces (that's less than 2.5 g net carbs per piece!)*
net carbs = [total carbs] - [fiber] - [50% x total sugar alcohols]
INDULGENT CARAMELS | Rich, soft caramels blended with pure chocolate, that taste like a decadent chocolate brownie. Made with fresh--never powdered--milk!  You'd never know they're sugar-free!
NATURALLY SUGAR FREE | Sweetened with natural plant-derived maltitol and non-gmo xylitol. We never use artificial colors, sweeteners, preservatives, or flavors. [LINK] Learn more about ingredients and nutrition facts!   
GUILT-FREE DELICIOUSNESS | Just 100 calories per serving, keto friendly (moderate keto diet), gluten free, and dentist approved with sweeteners that actually reduce acidity and your risk of cavities and tooth decay!
GUARANTEED TASTY | We'll give you a 100% refund if you don't love them.
MANUFACTURED IN THE USA WITH LOVE | With domestic and foreign ingredients on dedicated nut-free equipment.
Sugar-free

Gluten-free

Keto Friendly

Soy Free

Tooth-friendly